Packaging Supplies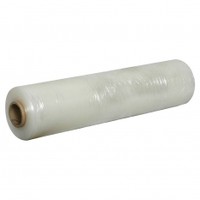 Looking for the extra packaging items to make the job a little easier.
We have available corrugrated cardboard, stretch wrap, knives, polystrapping and buckles, vacuum bags, black plastic and void fill.
Corrugrated cardboard is great protection for those items with sharp edges. Have that unusal shape item that needs protecting corrugrated cardboard and layer of bubblewrap would be provide a transporting option.
Need to put more than one item together. Stretch wrap is a great way to secure your items for transporting. If you need to transport a dresser and want to keep the draws secure using stretch wrap is safe option.
Moved and need to open your boxes. We have knives available with protective closing.
Have you packed a box too heavy and would like to strap it for easy moving. Polystrapping and buckles are available.
Have surplus clothing items that are taking up loads of room. Vacuum bags are storage saver.
Storing your items in a shed. Black plastic is advisable to place on the ground to protect your items from moisture and dirt.
Need to transport a valuable vase, wine or item that need to be in an individual box but need something to hold it firm in the box to stop movement void fill beans solves this problem. We sell void fill beans in small and large bags.
Product Listings